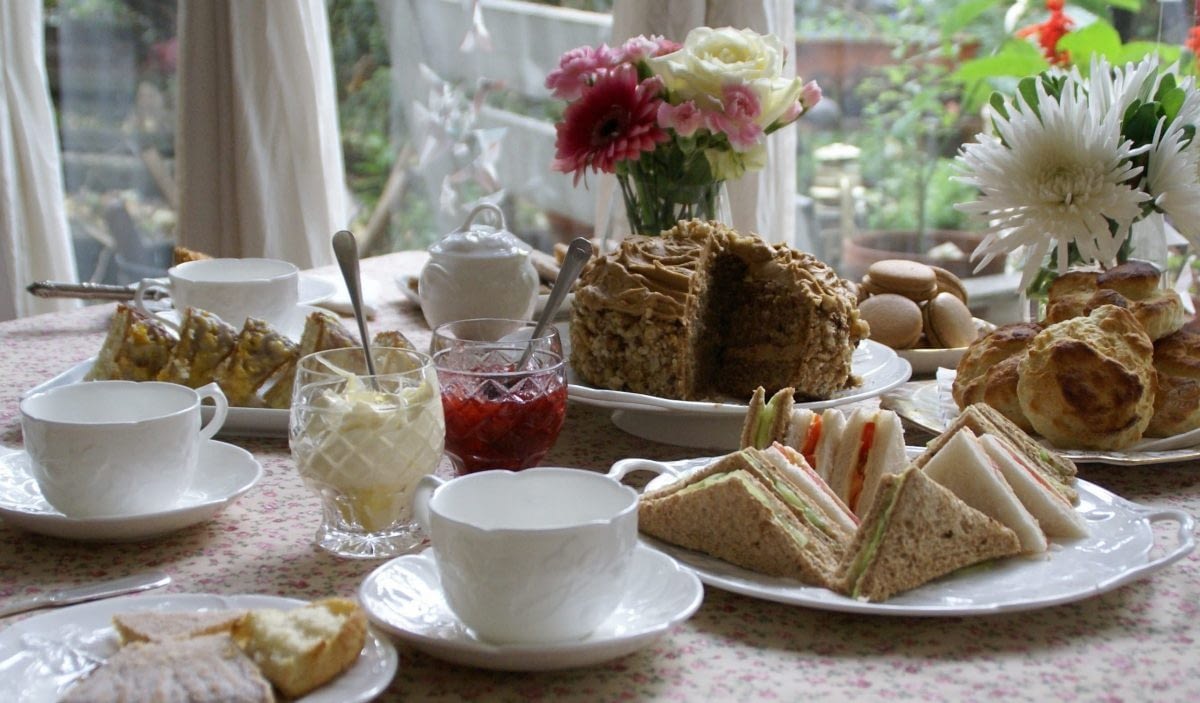 Five-day Course: Complete English Afternoon Tea
Online English Afternoon Tea Study Course
Afternoon Tea Party Baking Class and Tea Party
Online Scone-making and cake-baking webinars
The English Afternoon Tea Table
The English Tea Table is a leading Learning Resource for students across the world wishing to learn more about all aspects of English tea culture. Its reputation is based upon the quality of tuition, passion, and attention to detail of founder, Caroline Hope.
One of her English afternoon tea classes may be just what you are looking for.
Practical workshops
Why not learn how to bake some of the basic foods on the English afternoon tea table? You might like to watch a simple Scone-making webinar. Alternatively, you can learn to bake and prepare your own afternoon tea party in Caroline's home. In this you make your own scones, sponge cakes and shortbread. You may want to stimulate your taste buds with a tutored tea tasting. Learn and taste different teas that have been enjoyed in England over the generations. See available Workshops and Demonstrations.
In-depth Study Courses
You may be interested in learning more about the evolving and contradictory rituals of English tea-drinking. The Study Course focuses on the components of the English tea table. In each module we look at a different aspect of the various rituals; the food and drink, the tea paraphernalia, the people and the dance of agency between them. This builds up a complete picture of the present-day phenomenon. See available Study Courses.
If you cannot find information that fulfills your needs, or have any general or specific questions about this complex phenomenon, please contact Caroline. She enjoys any engagement and discourse on this subject.
Caroline recently completed a Masters degree (By Project) at London Metropolitan University. This research project was concerned with methods of knowledge transfer about notions of politeness at the English tea table. To see outcomes and research report view the online exhibition 2021 Liveness Exhibition.
21st July 2021: This site is being edited and updated at present. Please excuse any errors. Further information about Learning Resources to follow.
Latest blog posts