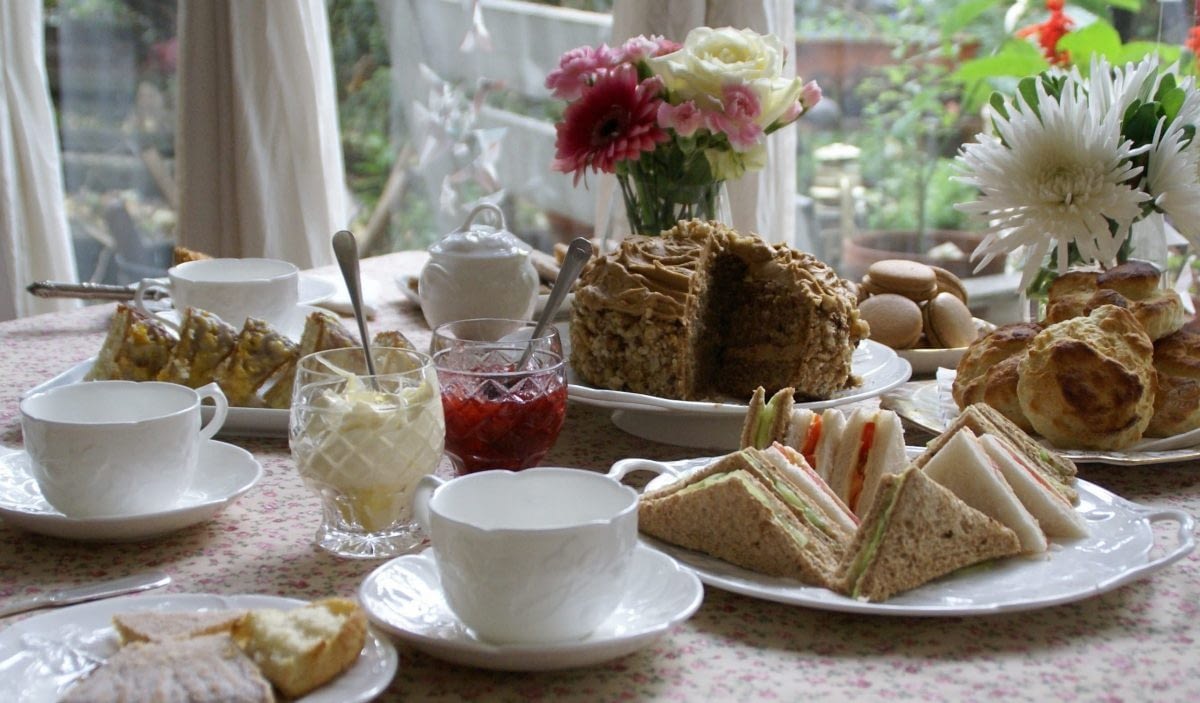 CAROLINE HOPE'S
ENGLISH AFTERNOON TEA TABLE
Practising the intersecting histories of the food, drink, objects and people at the domestic afternoon tea table.
ENGLISH AFTERNOON TEA CLASSES
Caroline Hope offers a variety of practical English afternoon tea classes and events. The information on this website is concerned with the English Afternoon Tea Table and its associated performative rituals.
English Afternoon Tea Classes and Courses
Caroline offers practical workshops and in-depth study courses covering different aspects of the English Afternoon Tea Table.
In the half-day hands-on baking class, students create assorted traditional foods that are often present on the English afternoon tea table. The half day tea-tasting class focuses on the context and tasting of teas that are styled as being English.
Alongside the practical workshops Caroline offers in-depth study classes. These cover the historical aspects and performative rituals of the English Afternoon Tea Table. It is a complex cultural phenomenon, which owes more to economic influences and social aspirations than a love of the drink, tea.
Caroline seeks to unpick the facts from the fiction. From the metaphorical myth that Anna Duchess of Bedford 'invented' a fixed iteration, Afternoon Tea, Caroline continues to research the numerous definitions and manifestations of the word tea. See Classes here.
Online discussion events
Caroline is hosting a series of Afternoon Tea Q & A sessions. Over an online cup of tea, she will answer any of your questions about the English Afternoon Tea Party. Alongside this she is happy to open up the discussion to cover the many manifestations of British tea consumption. Join the discourse and Sign up for a free online event.
Afternoon tea: Short essays and experimental videos
Caroline seeks to provoke a dialogue about the complex phenomenon known as English Afternoon Tea. Millions of homes in the UK have their own performative rituals. These vary from household to household, each one influenced by geographical location and social group. Whether it is the public hotel, or the domestic home, these rituals continue to evolve. View some blog posts
9th June 2021: Caroline is editing this website at present. More information is being added daily so please excuse any errors. Please don't hesitate to contact me if you have any questions.
Latest blog posts