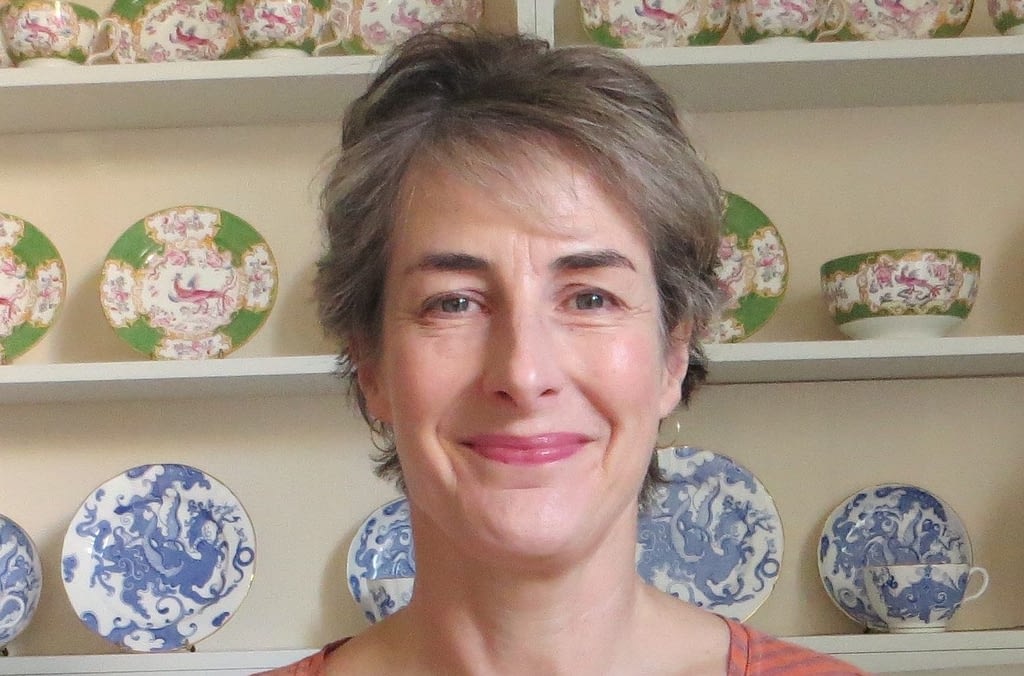 Hello, my name is Caroline Hope. I I welcome you to my website, English Afternoon Tea. For more than fifteen years I have been teaching classes on different aspects of English Afternoon Tea. My main area of interest lies in the performative nature of of this cultural phenomenon .
Echoes of numerous different English tea drinking rituals are now embodied the present day, hotel-created manifestation known as English Afternoon Tea. The three-tier cake-stand, a modern catering-industry utensil, symbolizes a highly-visual, decadent tableaux of food and confectionery that is far removed from the old fashioned tea table
I find it fascinating that the heterogeneous tea rituals of the majority in England are now obscured by demand for a homogeneous single narrative . My biggest challenge is finding the best way to show this. To this end, I have completed a Masters Degree, By Project at the School of Art, Architecture and Design, London Metropolitan University. The final outcome of this research project in January 20211 can be found at carolineannhope.co.uk.
My research is ongoing about the performative aspects of the English afternoon tea party . I continue to welcome students into my home to learn about aspects of the English afternoon tea party. These classes include the practice of traditional skills of baking for a tea party. Longer study courses have been created that look at the culture and history of English tea drinking rituals. I have travelled extensively presenting lectures overseas, especially Japan and South Korea and central Europe. I marvel at how the perspective shifts according to the eye that is viewing the English afternoon tea table.
Alongside my research and creative practice, I enjoy meeting new people. Our social rituals welcoming visitors into our homes link us together as we practice the polite behaviour associated with tea table.
I welcome the opportunity to work on collaborative projects. If you feel my knowledge about English afternoon tea would be helpful, please do contact me .