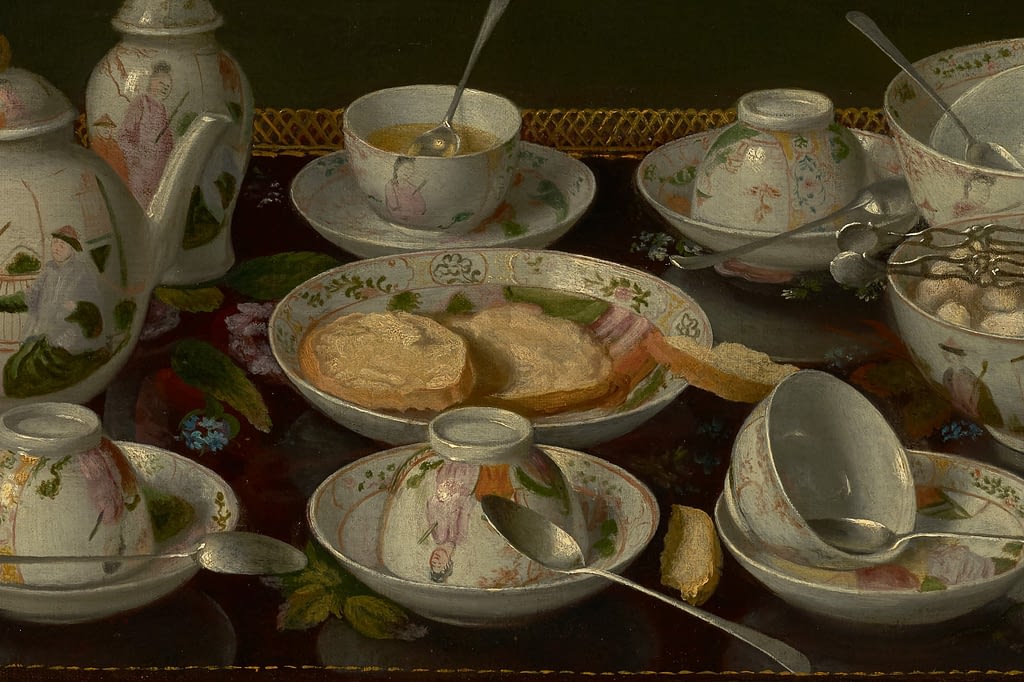 English Afternoon Tea Study Course
English Tea History; rituals and performance at the English Tea Table. A study of the social group who embraced tea drinking as a social ritual and how the customs have continued and evolved into the 21st century. Caroline seeks to unpick the facts from the fiction. The metaphorical myth that Anna Duchess of Bedford 'invented' Afternoon Tea, as a fixed iteration, will be discussed in the Caroline continues to research the numerous definitions and manifestations of the word tea.
7th July 2021: This page is under construction. Please check back in a week's time for full details.
English Afternoon Tea Study Course: 4 weeks commencing 15.9.21
English Afternoon Tea Study Course: 4 weeks commencing 15.10.21
English Afternoon Tea Study Course: 4 weeks commencing 15.11.21
English Afternoon Tea Study Course: 4 weeks commencing 15.9.21
English Afternoon Tea Study Course: 4 weeks commencing 15.10.21
English Afternoon Tea Study Course: 4 weeks commencing 15.11.21