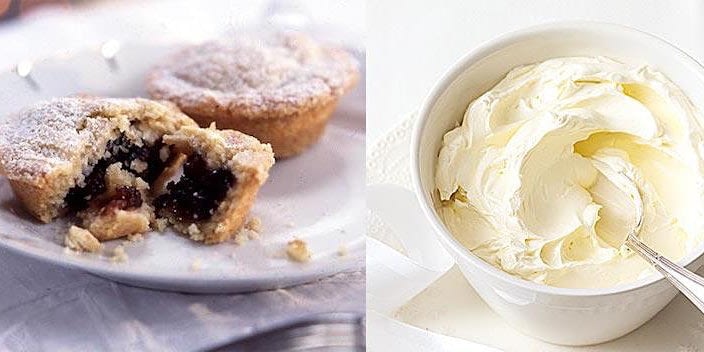 Make you own mince pies and brandy butter. Make the filling, pastry and brandy butter. Take home a box of at least a dozen mince pies.
The excitement is building up to Christmas. Come and make your own Mince Pies and Brandy Butter for Christmas. Once you have tasted home made mincemeat you will never want to buy a shop bought mince pies again. it really is worth the effort to select the best vine fruits, spices, oranges and lemons and let them marinade in brandy for a rich and delicious treat. Caroline will briefly touch on their history. She will discuss the traditional ingredients present in festive Christmas baking. The traditional Christmas Pudding also falls into this category. (It also tastes a thousand times better if home made!)
Before this class Caroline will have already made lots of home-made mincemeat so that on arrival you can start rolling out your home made pastry to start cutting and filling the mince pies. Whilst these bake, we shall all make another batch of mincemeat and also brandy butter, the traditional accompaniment that again benefits from being home made. Christmas carols will be playing the back ground, warm mulled-wine served, along with mince pies that Caroline will have made earlier.
This will be a fun and messy class! At the end you you will take home a box of mince pies and small pot of brandy butter to enjoy over the Christmas holiday!
Availability: ON REQUEST. The running time is approximately 2 hours.
There is a minimum fee of £240 for up to six people. Check available dates on the calendar page. Contact Caroline to check prices for groups of more than six people, and to book your date. It is possible to adapt this class to suit your requirements.
For a private class on date of your choice please contact Caroline: caroline@englishafternoontea.co.uk.