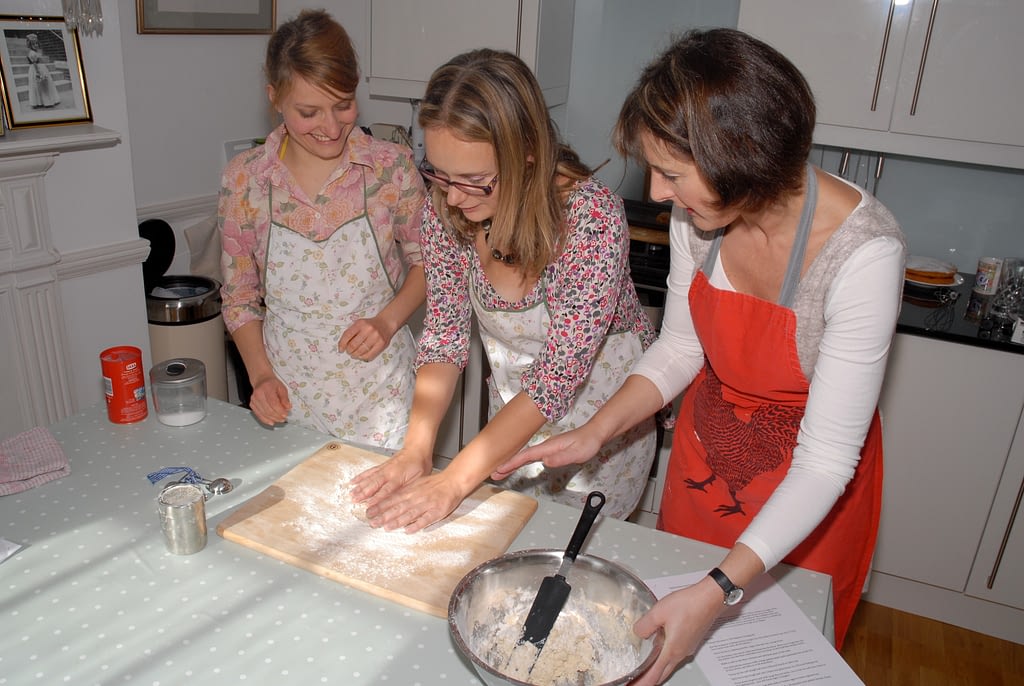 Hands-on baking class
Caroline Hope's afternoon tea-party baking class will introduce you to baking your own Scones, Victoria sponge-cake and Shortbread. This might be for a Downton Abbey-style afternoon tea party or a rustic Cream Tea in a farmhouse kitchen.
Caroline will teach time-honoured baking techniques in this fun and informative class. She will use techniques that used to be passed down from generation to generation. Come and learn her closely-guarded recipes and techniques to create a feather-light Victoria Sponge Cake, traditional airy scones and crumbly melt-in-the-mouth- shortbread.
You will use basic tools, wooden spoon, knives and your hands. Caroline will advise on which electrical machines to use as this will allow you to to adapt these techniques to suit your needs. She will provide tips on how to get the best out of your oven and other little skills that embody the 'elegant economy' that shaped domestic life in the 19th century.
What's included?
Hands-on baking workshop. You will make scones, Victoria sponge cake and shortbread. You will be provided with information on how to get consistently good results time out of time.
Recipes for everything we make, with tips and recommendations for numerous alternative flavours.
Afternoon tea party. we shall consume the cakes, scones and shortbread that you make, along with a selection of home-made finger sandwiches, Cornish clotted cream and Little Scarlet Strawberry Jam, plus some superior English-style teas.
There is no waste – as you will take away the remaining cake, scones and shortbread to enjoy when get home.
This class will give you the confidence to bake cakes and scones to produce your own afternoon tea party.
Price: £95 per person. The minimum fee to run the class is £190 (representing the cost of two people).
May 2021 Update:
The Covid pandemic prevents me from offering this class as a regular activity on scheduled dates at present. To make a private family/private group booking for this class please contact me by email to discuss mutually convenient dates.
As a possible alternative, please see the online series of videos and tea parties once these are available.